iphone initial generation to iPhone 13 price increase of more than 80%
Article source:HERIZ ELECTRONICS CO., LTD.
Popularity:

185
issuing time:2021-10-19 14:50:41
iphone initial generation to iPhone 13 price increase of more than 80%
According to Self's latest survey, the selling price of iPhone has increased by more than 80% since the launch of the first generation iPhone in 2007.
This survey mainly counts the growth and decline of iPhone prices worldwide. The average price of the latest iPhone is more than $400 compared to the first generation iPhone.
The study said that the price of the iPhone has increased by 81 percent globally since its launch in the U.S. in 2007 and in other countries in subsequent years. That means that in 2021, the latest flagship iPhone model will cost $437 more to buy in each of the 38 countries than it did in the past.
Of course, as prices rise, new iPhones bring more advanced technology every year, which means increasing costs and R&D. Also, there are factors such as inflation.
Of all the countries and regions in the world, the UAE has seen the largest increase in iPhone prices, with the latest iPhone costing twice as much as the first generation.
Data released by Counterpoint shows that in the second quarter of this year, 75 percent of the global cell phone market operating profit was taken by Apple, which accounted for 40 percent of total revenue, but only 13 percent of global cell phone shipments. Although the figures look good, they are down compared to the fourth quarter of 2020. In the fourth quarter Apple accounted for 50% of total global revenue and an 86% share of profits.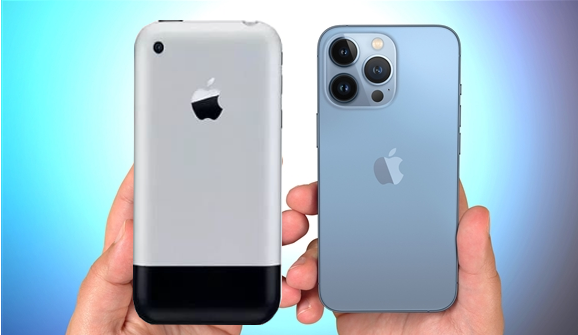 Do you remember how much it cost to buy the first iPhone?